Brand New
1.5M S.Steel Hose Bath Essentials CHROME SHOWER HOSE Flexible Replacement Pipe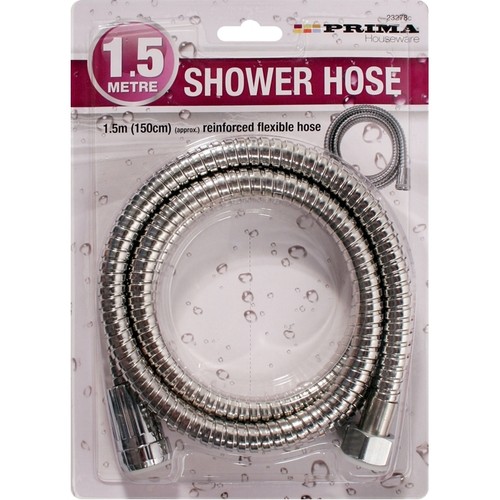 This
steel shower hose is the perfect accessory for shower handsets and can
greatly be used as a replacement to an existing hose.
The stainless steel double spiraled hose is a strong and extensible up to 150cm with a diameter of 1.5m.
The
hose is well designed and lined with Prima (an elastic, synthetic
rubber) resistant to abrasives and tearing, ensuring maximum durability.
Tested to a high number of repeated on/off operation (where applicable)
Adjustable holder (for riser kits). UK standards.
Quality Chrome finish (except when advertised as white)
Our fittings are compatible with most Std UK bathroom products.
But we recommend you to check technical drawing thoroughly.
Accessory Type: Shower Hose
Style: Modern
Manufactured From: Stainless Steel. and EPDM Rubber
Includes Washers
Length: 150cm